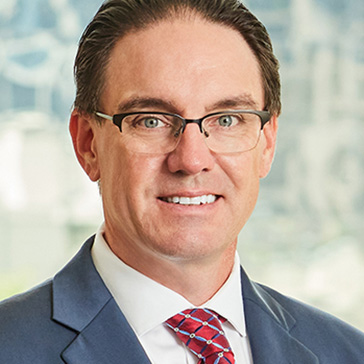 Jamie McDole
Jamie McDole is a shareholder at the law firm of Winstead PC in Dallas, Texas (https://www.winstead.com/People/Jamie-McDole). Despite being outside counsel and not a formal employee of MOSAID, Jamie acts as MOSAID's General Counsel by advising MOSAID on various legal issues. Jamie has been trusted advisor to MOSAID regarding patent licensing, patent acquisitions, and patent litigation for several years.
Jamie has over 20 years of experience representing companies in litigation, licensing, and acquisitions, and has litigated some of the largest patent trials in the country. He began his career at Kirkland & Ellis LLP, a world leading law firm, successfully representing numerous Fortune 50 companies in "bet the company" litigation. Jamie has also successfully represented numerous inventors and patent holders to prevent the unlawful use of their patented technology.
Jamie holds a Juris Doctor from the Illinois Institute of Technology, Chicago-Kent College of Law, and a Bachelor of Science in Chemical and Biochemical Engineering from the University of Iowa. He is a member of both the Texas and Illinois bars.