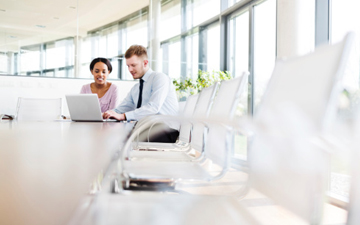 Interested in joining the MOSAID team?
MOSAID is a world-leading IP management company. We're known for our principled, fair and comprehensive approach, and we look for talented people who share this ethos and want to contribute to our success.
We offer our clients expertise in patent licensing and acquisitions, patent prosecution, market research and litigation management. IP management is a dynamic business, and we're seeking innovative thinkers, inspiring leaders, and professionals who are determined to be at the top of their field. To attract and retain the best, we encourage and reward our employees with competitive salaries and comprehensive benefits.
Accommodations for persons with disabilities are available during the recruitment process upon request by contacting MOSAID's Human Resources Department.
Current Opportunities