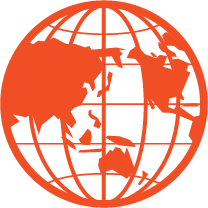 Webinar: Ethical Patent Licensing Practices with IP Watchdog
This webcast features Scott Burt, Senior Vice President and Chief Intellectual Property Officer, Conversant, Gene Quinn, US Patent Attorney and editor of IP Watchdog, and Phil Hartstein, President and CEO, Finjan discussing Ethical Patent Licensing Practices.
Listen to the panel as they explore:
Why Conversant believes that a small handful of patent owners are threatening innovation and needlessly raising costs,
How principled patent licensing is a two-way street that requires licensors and licensees alike to conduct themselves ethically and responsibly,
Key best practices in principled patent licensing.
The webinar was hosted by Innography.
Conversant executives are regularly invited to speak at events about their view on ethical patent licensing, innovative IP business models, and trends in patent management. To request an expert guest speaker or author from Conversant, please contact us.
About Conversant Conversant is a global intellectual property management company known for its principled approach to patent licensing and its consistent delivery of results to companies with extensive intellectual property holdings. With a portfolio of more than 12,500 patents and patent applications under management, Conversant has special expertise in semiconductors and communications technology. The company also develops innovative Flash memory technology for mass storage applications. Founded in 1975, Conversant has offices in Ottawa, Ontario; Plano, Texas; Tokyo, Japan; and Luxembourg.
Conversant is owned by a consortium of investors led by Sterling Partners (www.sterlingpartners.com).
Conversant Intellectual Property Management, Inc. is the new name for MOSAID Technologies, Inc.
For more information, please visit www.conversantip.com.
Media Inquiries Heather McCulligh Corporate Communications 613-599-9539 x1244 mcculligh@conversantip.com