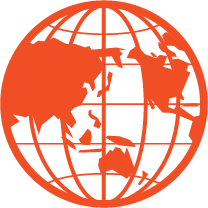 Patent Information Annual Conference (PIAC) of China 2014
Patent Information Annual Conference (PIAC) of China 2014
Location: China National Convention Centre, Beijing
Date: Friday September 12 2014
Conversant's Hiroyuki Takahori has been invited to be a featured presenter at the Patent Information Annual Conference (PIAC) of China, being held September 11 and 12, 2014 in Beijing.
Takahori-san will lead a conversation about principled patent licensing, including discussion of some key best practices based on Conversant Intellectual Property Management's groundbreaking set of guidelines for ethical patent licensing practices. The presentation will explore Conversants belief that a small handful of patent owners is threatening innovation and needlessly raising costs, particularly for small businesses and inventors. Takahori-san will demonstrate how principled patent licensing is a two-way street that requires licensors and licensees alike to conduct themselves ethically and responsibly in order to achieve mutual economic benefits.
About PIAC
Patent Information Annual Conference of China (PIAC) was launched in 2010. Since its inception, PIAC has received 6900 participants, 214 guest speakers, and 221 exhibitors in total. The event, which is the first international conference of such size about patent information in China, is designed to build an international communication and cooperation platform for patent information utilization. It brought together delegates from IP offices, in-house counsels, IP attorneys, patent experts, as well as patent information service providers. Oriented at demand of Chinese and foreign enterprises, the event seizes the core of latest trends in the IP field.
About Conversant
Conversant is a global intellectual property management company known for its principled approach to patent licensing and its consistent delivery of results to companies with extensive intellectual property holdings. With a portfolio of more than 12,500 patents and patent applications under management, Conversant has special expertise in semiconductors and communications technology. The company also develops innovative Flash memory technology for mass storage applications. Founded in 1975, Conversant has offices in Ottawa, Ontario; Plano, Texas; Tokyo, Japan; and Luxembourg.
Conversant is owned by a consortium of investors led by Sterling Partners (www.sterlingpartners.com).
Conversant Intellectual Property Management, Inc. is the new name for MOSAID Technologies, Inc. The name change took effect legally on January 1, 2014.
For more information, please visit www.conversantip.com.
Media Inquiries Michael Salter Senior Director, Investor Relations and Corporate Communications 613-599-9539 x1205 salter@conversantip.com