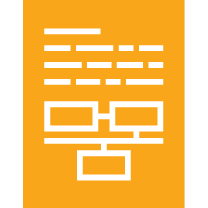 MOSAID Technologies Sells Optical Networking Patents
FOR IMMEDIATE RELEASE
OTTAWA, Ontario – Feb 9, 2012 – MOSAID Technologies Inc., a world-leading intellectual property (IP) management company, today announced the sale of a portfolio of optical networking patents to a major global corporation.
MOSAID acquired the portfolio of more than 200 optical networking patents and patent applications in early 2011 from Italy's PGT-Photonics S.p.A., a spinoff of tire manufacturer Pirelli & C. S.p.A.
PGT-Photonics was at the forefront of developing advanced optical networking communications components, including tunable lasers, optical transceivers and responders, and 'silicon photonics' manufacturing processes.
"I'm pleased that we successfully executed on our value enhancement and monetization strategy for the PGT-Photonics IP portfolio," said John Lindgren, President and CEO, MOSAID. "Our in-house patent prosecution group worked diligently to significantly improve the overall quality of the patents. We expended considerable resources to preserve the rich R&D heritage that this portfolio represents, thus successfully enhancing its worth. The buyer owns a valuable portfolio of optical IP that will support their business expansion strategy."
Added Lindgren: "MOSAID is focused on delivering a wide range of IP management services to those seeking to maximize the value of their IP portfolios. We have the experience, the capabilities and the financial strength to develop customized programs that meet the goals of IP owners."
About MOSAID
MOSAID Technologies Inc. is one of the world's leading intellectual property companies. MOSAID monetizes patented intellectual property in the areas of semiconductors and communications, and develops semiconductor memory technology. MOSAID counts many of the world's largest technology companies among its licensees. Founded in 1975, MOSAID has offices in Ottawa, Ontario, Plano, Texas and Luxembourg. For more information, visit www.mosaid.com.
About Sterling Partners
Sterling Partners is a leading private equity firm with over 25 years of experience partnering with entrepreneurs to build market-leading businesses. With approximately $5 billion of assets under management, Sterling Partners invests growth capital in industries with positive, long-term trends and provides ongoing support to management through a dedicated team of industry veterans, operators, strategy experts and human capital professionals. Sterling Partners is a leader in education, healthcare and business services and has offices in Chicago, Baltimore, and Miami.
For more information, please visit www.sterlingpartners.com.
Investor and Media Inquiries
Michael Salter
Director, Investor Relations and Corporate Communications
613-599-9539 x1205
salter@mosaid.com