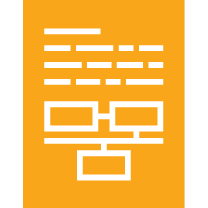 MOSAID First to Achieve Single Channel, Full Performance 16-Die NAND Flash Stack
FOR IMMEDIATE RELEASE
OTTAWA – April 3, 2012 – April 3, 2012 – MOSAID Technologies Inc. today announced that it is sampling the industry's first NAND Flash MCP (multi-chip package) with a 16-die NAND stack operating on a single high-performance channel.
MOSAID's 512Gb HLNAND™ (HyperLink NAND) MCP combines a stack of 16 industry standard 32Gb NAND Flash die with two HLNAND interface devices to achieve 333MB/s output over a single byte-wide HLNAND interface channel. Conventional NAND Flash MCP designs cannot stack more than four NAND dies without suffering from performance degradation, and would require two or more channels to deliver similar throughput.
"The 16-die stack 512Gb HLNAND MCP demonstrates the superior scalability of HLNAND's ring architecture compared to the parallel bus architecture used in industry standard NAND Flash products," said Jin-Ki Kim, Vice President of R&D, MOSAID. "HLNAND's ring architecture allows a virtually unlimited number of NAND die to be connected on a single channel without performance degradation."
"HLNAND confers distinct performance and form factor advantages," said Peter Gillingham, Vice President and Chief Technology Officer, MOSAID. "Using HLNAND technology, system engineers can design Gigabyte per second bandwidth and Terabyte capacity Solid State Drives (SSDs) with a single controller chip. Competing designs utilizing industry standard NAND MCPs will require multiple controller chips."
Features of the 16-die stack 512Gb HLNAND MCP
• 2 HLNAND interface die and 16 32Gb NAND die
• I/O data rate: 333MB/s (DDR333) at 1.8V
• Low power operation – no termination resistors required
• Simultaneous read and write data transactions at full data rate for 667MB/s aggregate data throughput
• Fully independent LUN (logical unit number) operation
• Package: 100-ball BGA (ball grid array) measuring 18mm x 14mm
About HyperLink (HL) NAND Flash
HLNAND Flash is a high-performance solution that combines MOSAID's own HyperLink memory technology with industry standard NAND Flash cell technology to deliver the industry's most advanced feature set, reaching sustained I/O input-output bandwidths more than ten times higher than conventional Flash. For more information, visit www.hlnand.com.
About MOSAID
MOSAID Technologies Inc. is one of the world's leading intellectual property management companies. MOSAID monetizes patented intellectual property in the areas of semiconductors and communications, and develops semiconductor memory technology. MOSAID counts many of the world's largest technology companies among its licensees. Founded in 1975, MOSAID has offices in Ottawa, Ontario, Plano, Texas and Luxembourg. MOSAID was taken private in Dec. 2011 in a transaction led by Sterling Partners. For more information, please visit www.mosaid.com.
About Sterling Partners
Sterling Partners is a leading private equity firm with over 25 years of experience partnering with entrepreneurs to build market-leading businesses. With approximately $5 billion of assets under management, Sterling Partners invests growth capital in industries with positive, long-term trends and provides ongoing support to management through a dedicated team of industry veterans, operators, strategy experts and human capital professionals. Sterling Partners is a leader in education, healthcare and business services and has offices in Chicago, Baltimore and Miami. For more information, please visit www.sterlingpartners.com.
Media Inquiries
Michael Salter
Senior Director, Investor Relations and Corporate Communications
613-599-9539 x1205
salter@mosaid.com