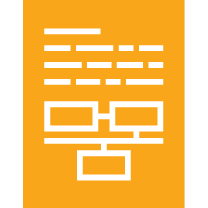 MOSAID and NOVACHIPS Announce HLNAND SSD Controller Joint Development
FOR IMMEDIATE RELEASE
OTTAWA – June 27, 2012 – April 3, 2012 – June 27, 2012 – MOSAID Technologies Inc. and NOVACHIPS Inc. of Korea today announced a joint development agreement to design and build an HLNAND™ (HyperLink NAND) Flash controller for SSDs (solid state drives) optimized for data center and other memory-intensive applications.
Using a single HLNAND Flash controller, an HLSSD will support up to 8TB (terabytes) capacity with a SATA3 host interface. The HLNAND controller is scheduled for availability in mid-2013.
"This will be the first ASIC (application specific integrated circuit) controller to leverage the benefits of HLNAND technology for high-capacity enterprise applications," said Peter Gillingham, VP and Chief Technology Officer, MOSAID. "Our objective is to develop an HLNAND Flash controller that will be the most scalable, flexible solution available for system designers."
"HLNAND is pioneering a new market for SSDs by overcoming the limitations of HDDs (hard disk drives) in lifespan, power consumption and capacity," said Daniel Kim, CEO, NOVACHIPS. "We're excited to be developing HLNAND as an enabling technology for the next-generation of storage media."
The HLNAND Flash controller employs multi-cores and will be implemented in 40nm process technology to deliver high-performance, low-power solutions. Combining HLNAND Flash's technical benefits with NOVACHIPS' leading-edge SSD technology will enable a Terabyte-class SSD controller featuring:
Dual-core with hardware accelerator
Up to 8TB capacity
SATA 6Gb/s with NCQ
Persistent performance in compressed and non-compressed data
End-to-end data protection
Full disk encryption with AES-128/256 ECB/CBC/CTR/XTS
Enhanced randomization for data reliability
Smart power management for low- and peak-power control
"With the SSD market rapidly gaining momentum, joint development projects between Flash device and controller vendors are critical for quickly bringing advanced products to market," said Jin-Ki Kim, VP, R&D, MOSAID. "NOVACHIPS is an ideal partner for us because of their expertise in hardware and software controller development."
MOSAID is continually demonstrating the superior scalability of its HLNAND technology. Most recently, MOSAID began sampling the industry's first NAND Flash MCP (multi-chip package) with a 16-die NAND stack operating on a single high-performance channel. The 512Gb HLNAND™ MCP combines a stack of 16 industry standard 32Gb NAND Flash die with two HLNAND interface devices to achieve 333MB/s output over a single byte-wide HLNAND interface channel. Conventional NAND Flash MCP designs cannot stack more than four NAND dies without suffering from performance degradation, and would require two or more channels to deliver similar throughput.
MOSAID will be presenting a paper and exhibiting at the Flash Memory Summit, Aug. 21-23, 2012 in Santa Clara, California.
About HyperLink (HL) NAND Flash
HLNAND Flash is a high-performance solution that combines MOSAID's own HyperLink memory technology with industry standard NAND Flash cell technology to deliver the industry's most advanced feature set, reaching sustained I/O input-output bandwidths more than ten times higher than conventional Flash. For more information, visit www.hlnand.com
About MOSAID
MOSAID Technologies Inc. is one of the world's leading intellectual property management companies. MOSAID monetizes patented intellectual property in the areas of semiconductors and communications, and develops semiconductor memory technology. MOSAID counts many of the world's largest technology companies among its licensees. Founded in 1975, MOSAID has offices in Ottawa, Ontario, Plano, Texas and Luxembourg. MOSAID was taken private in Dec. 2011 in a transaction led by Sterling Partners. For more information, please visit www.mosaid.com.
About NOVACHIPS
NOVACHIPS Inc., founded by Flash semiconductor developers, is now offering a high-end SATA 6Gbps interface SSD controller and IP cores adoptable in SSD, USB and ECC. The company plans to release a next-generation hybrid SSD controller compatible with SATA3, USB3 and PCIe. NOVACHIPS' advanced design capacity results in innovative solutions for the Flash semiconductor field. For more information, please visit www.novachips.com.
Media Inquiries
Michael Salter
Senior Director, Investor Relations and Corporate Communications
613-599-9539 x1205
salter@mosaid.com