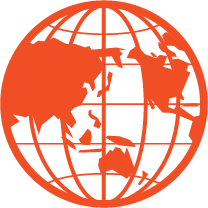 Licensing Executives Society (LES) Annual Meeting
Event Brief
Licensing Executives Society (LES) Annual Meeting
Location: Marriot Marquis, San Francisco, CA
Date: 8:45 a.m.,Tuesday October 7, 2014
Conversant's Chief Licensing Officer Phillip Shaer will be speaking at the LES (USA and Canada) 2014 Annual Meeting, taking place October 5th – 8th in San Francisco, California.
Mr. Shaer joins a distinguished panel in a workshop titled, "Semiconductor Licensing in the Age of China and IoT."This panel will discuss recent trends that impact licensing in the semiconductor space, and what actions companies can take to ensure continued relevance and success in this evolving landscape. Among other topics, the panel will focus on how the move of most electronics assembly to China and the Internet of Things impact IP strategies and licensing businesses. The moderator of the discussion will be Dale Ford, Chief Analyst, Head of Electronics & Semiconductor Research, IHS.
Conversant is also sponsoring the Welcome Reception for the LES Annual Meeting, on Sunday October 5th from 6:30 to 8:00 p.m.
About Licensing Executives Society
LES (USA & Canada) represents a highly diverse community of nearly 5,000 IP, business development and technology professionals that collaborate across multiple industries to create a unique networking and learning environment. This year the organization celebrates 50 years of LES Annual Meetings.
About Conversant
Conversant is a global intellectual property management company known for its principled approach to patent licensing and its consistent delivery of results to companies with extensive intellectual property holdings. With a portfolio of more than 12,500 patents and patent applications under management, Conversant has special expertise in semiconductors and communications technology. The company also develops innovative Flash memory technology for mass storage applications. Founded in 1975, Conversant has offices in Ottawa, Ontario; Plano, Texas; Tokyo, Japan; and Luxembourg.
Conversant is owned by a consortium of investors led by Sterling Partners (www.sterlingpartners.com).
Conversant Intellectual Property Management, Inc. is the new name for MOSAID Technologies, Inc.
For more information, please visit www.conversantip.com.
Media Inquiries Michael Salter Senior Director, Investor Relations and Corporate Communications 613-599-9539 x1205 salter@conversantip.com