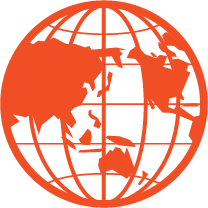 JUDGE GILSTRAP AWARDS CORE WIRELESS $456,000 IN ENHANCED DAMAGES FOR LG'S WILLFUL INFRINGEMENT
On November 1, 2016, United States District Judge Rodney Gilstrap entered final judgment after a jury in the United States District Court for the Eastern District of Texas awarded Conversant's subsidiary Core Wireless $2.28 million in damages upon finding that LG Electronics willfully infringed two Core Wireless patents. In his final judgment Judge Gilstrap awarded Core Wireless an extra $456,000 in enhanced damages based on the jury's willful infringement finding. Core Wireless is pleased that in awarding enhanced damages Judge Gilstrap recognized the importance of a potential licensee engaging in serious, good-faith license negotiations and being willing to take a fair and reasonable license where appropriate.
In particular, Judge Gilstrap observed that LG had ample notice of its infringement liability: "It is undisputed that LG had detailed knowledge of the patents-in-suit long before the filing of this lawsuit. Throughout the course of the licensing negotiations Core Wireless provided LG with claim charts that set forth detailed infringement contentions.  …  The mere fact that LG was able to muster a non-infringement position during negotiations and at trial does not necessarily insulate it from enhanced damages. Id. Moreover, its invalidity defense, which was asserted at trial but rejected by the jury, is belied by the admission of LG's corporate representative, Seung June Yi, who testified at his deposition that after thorough review of the patents-in-suit he concluded that the patents are novel and non-obvious."  Judge Gilstrap faulted LG for its behaviour in license negotiations: "Rather than make an offer or engage in serious, good faith negotiations, LG delivered a terse one-page presentation stating that a lawsuit at that time between the parties was 'preferable' to a license, and that LG would prefer to wait until another major cell phone manufacturer licensed the portfolio, at which point LG intended to be 'a follower' in the established royalty scheme."  This led Judge Gilstrap to conclude that enhanced damages were appropriate: "It is apparent to the Court that LG's decision to terminate negotiations and continue operations without a license was driven by its resistance to being the first in the industry to take a license, and not by the merits or strength of its non-infringement and invalidity defenses."
The patents-in-suit—U.S. Patent No. 7,804,850 and U.S. Patent No.6,633,536—provide innovations that improve battery life and voice quality in mobile phones.
Judge Gilstrap's final judgment opinion is available here Final Judgment.
You can read the Law360 article here (subscription required) Gilstrap Adds Enhanced Damages To $2.3M LG Patent Verdict.
Media Inquiries Scott Burt
613-762-4618 sburt@conversantip.com