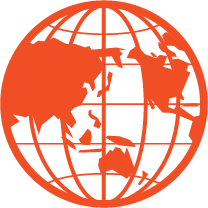 Association of Intellectual Property Firms (AIPF) 2014 Annual Meeting
Event Brief
Association of Intellectual Property Firms (AIPF) 2014 Annual Meeting
Location: Washington Plaza Hotel; Washington, DC
Date: Monday September 29 2014
Conversant's Chief Licensing Officer Phillip Shaer will be speaking at the Association of Intellectual Property Firms (AIPF) 2014 Annual Meeting, being held September 28 to 30, 2014 in Washington DC. Mr. Shaer will be exploring the need and importance of Conversant Intellectual Property Management's groundbreaking set of guidelines for ethical patent licensing practices. He will explain how a small handful of patent owners are severely damaging the reputation of the patent licensing industry, threatening innovation and needlessly raising costs, particularly for small businesses and inventors. Mr. Shaer will argue that principled patent licensing is a two-way street that requires licensors and licensees alike to conduct themselves ethically and responsibly in order to achieve mutual economic benefits.
About AIPF
The Association of Intellectual Property Firms is a global association dedicated to promoting the expertise of IP firms and practitioners while strengthening them with superior legal, technical, and management information.
About Conversant
Conversant is a global intellectual property management company known for its principled approach to patent licensing and its consistent delivery of results to companies with extensive intellectual property holdings. With a portfolio of more than 12,500 patents and patent applications under management, Conversant has special expertise in semiconductors and communications technology. The company also develops innovative Flash memory technology for mass storage applications. Founded in 1975, Conversant has offices in Ottawa, Ontario; Plano, Texas; Tokyo, Japan; and Luxembourg.
Conversant is owned by a consortium of investors led by Sterling Partners (www.sterlingpartners.com). Conversant Intellectual Property Management, Inc. is the new name for MOSAID Technologies, Inc.
For more information, please visit www.conversantip.com.
 Media Inquiries Michael Salter Senior Director, Investor Relations and Corporate Communications 613-599-9539 x1205 salter@conversantip.com