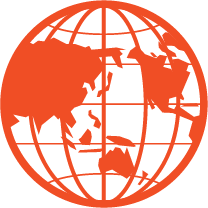 IP Business Congress Global 2014
IP Business Congress Global 2014          
Location: Hotel Okura, Amsterdam
Date: Monday June 23, 4:10 p.m.
Conversant's Scott Burt will be a panelist at the IP Business Congress Global, held in Amsterdam from June 22 to 24, 2014.
Titled "NPEs under Attack," the panel will be moderated by Michael Lennon, Partner with Kenyon & Kenyon. The discussion will centre on the debate about non-practising entities (NPEs)/patent assertion entities, which is growing louder and more vehement in the United States. Panelists will discuss proposed patent litigation reform, growing judicial and antitrust scrutiny, and what the future holds for NPEs.
About IPBC
The IPBC Global is widely acknowledged as the world's principal forum for senior thought leaders who specialise in the business of IP to come together to discuss cutting-edge issues around IP value creation. With IP continuing to move further up the corporate and investment agenda, this focus is more relevant than ever before.
The event is hosted by Intellectual Asset Magazine (IAM), a unique publication which focuses on the many ways in which intellectual property and intangible assets can be used to create corporate value. In-depth articles, case studies, interviews and surveys, as well as a widely read blog, provide a high-level corporate readership with cutting-edge insights into how intellectual property and other intangibles can be used to create strategic advantage, build shareholder returns, generate bottom-line revenue and gain greater leverage in the financial markets.
About Conversant Conversant is a global intellectual property management company known for its principled approach to patent licensing and its consistent delivery of results to companies with extensive intellectual property holdings. With a portfolio of more than 12,500 patents and patent applications under management, Conversant has special expertise in semiconductors and communications technology. The company also develops innovative Flash memory technology for mass storage applications. Founded in 1975, Conversant has offices in Ottawa, Ontario; Plano, Texas; Tokyo, Japan; and Luxembourg.
Conversant is owned by a consortium of investors led by Sterling Partners (www.sterlingpartners.com).
Conversant Intellectual Property Management, Inc. is the new name for MOSAID Technologies, Inc. The name change took effect legally on January 1, 2014.
For more information, please visit www.conversantip.com.
Media Inquiries Michael Salter Senior Director, Investor Relations and Corporate Communications 613-599-9539 x1205 salter@conversantip.com